Cause of surebet
A surebet's initiator is marked with a filled "●" or empty "○" circle sign near its odd.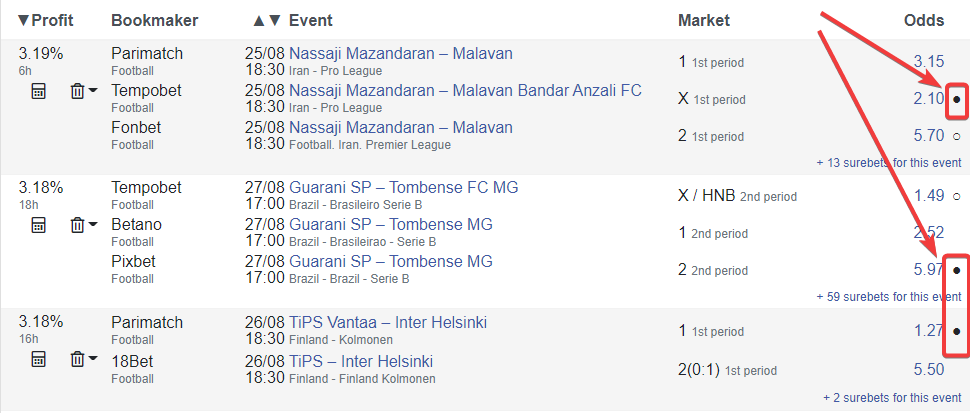 Knowing a surebet's initiator is important, since this is the starting point for checking the surebet's bets. If this bet is changed or called off, the surebet will be gone as well. All other bets in a surebet are regular bets and the player has more time to check them.
Each surebet contains at least one value bet, and this bet is typically the surebet's initiator.
The initiator is determined in the following way. First, for every bet, we calculate the number of surebets with all bookmakers that have it. Then, we use empty circles to mark bets with the max number of inclusions into surebets among all bets of at least one surebet.
Among the marked bets, fill the circle of the bet that has the max number within one specific surebet.
You can see the number of surebets that the initiator is involved in by placing the mouse cursor over the corresponding circle.