Multi-Filter
In our system you can create and save many custom filters and use them one by one, depending on your needs.
In addition, it is possible to combine several filters in one multi-filter. It is a powerful tool to do a more complex search for Surebets, Middles and Valuebets. For example, in Surebets you wish to see only football bets for Bookmaker 1 (let it be Pinnacle) and all sports bets for the rest of bookmakers. To achieve this goal, first create a separate filter for Bookmaker 1 where it will be a required one and football will be the only sport.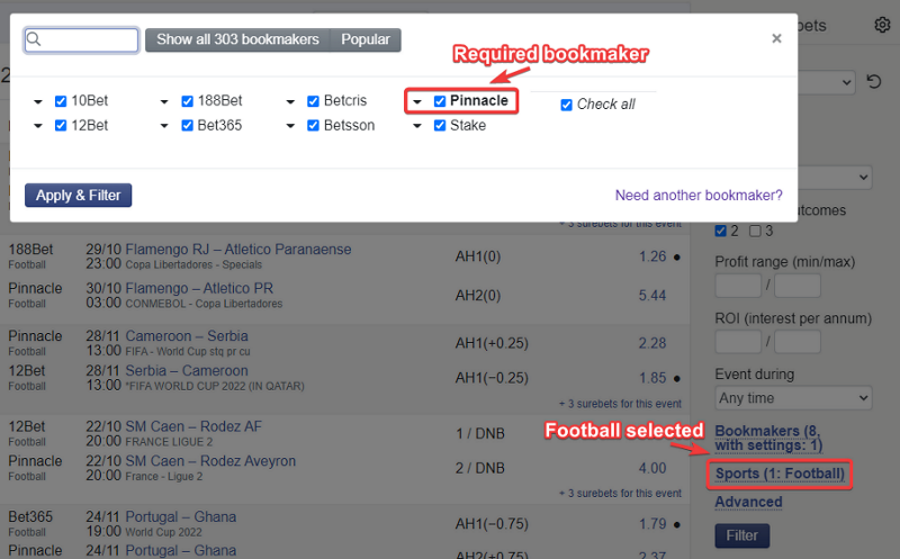 Save it.
|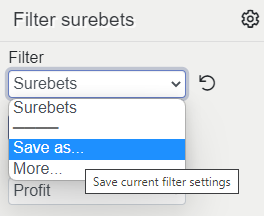 |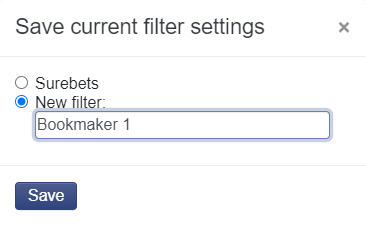 |
Then switch to the default filter - "Surebets" in our case - and create another filter for all sports + other bookmakers and save it too. Let us name it "Rest of BM".
Important: A change in filter setup causes a change in the currently selected filter. Thus, to edit a specific filter you need to select it in the Filter dropdown field. If you have selected several filters, the filter that is currently active will be displayed with a disabled checkbox. It means that this filter can not be switched off

.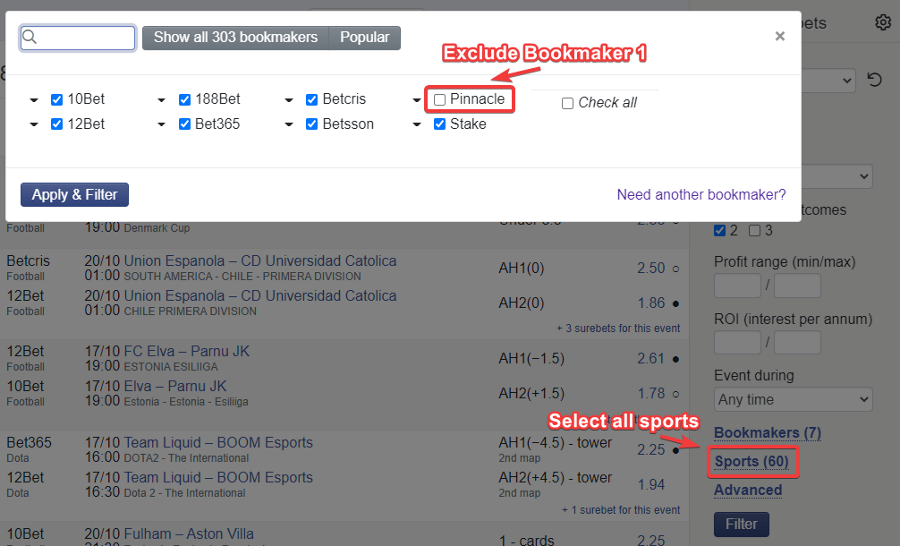 |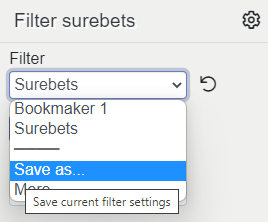 |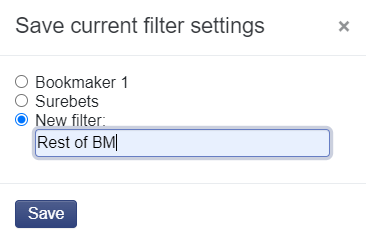 |
Now let us combine them. In the Filter dropdown select the More… option, pick the required filters ("Bookmaker 1" and "Rest of BM" in our case) and press Filter to see the result.
|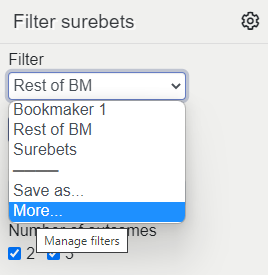 |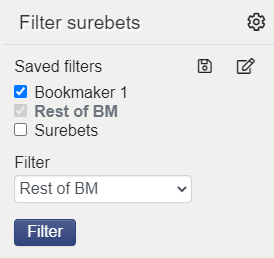 |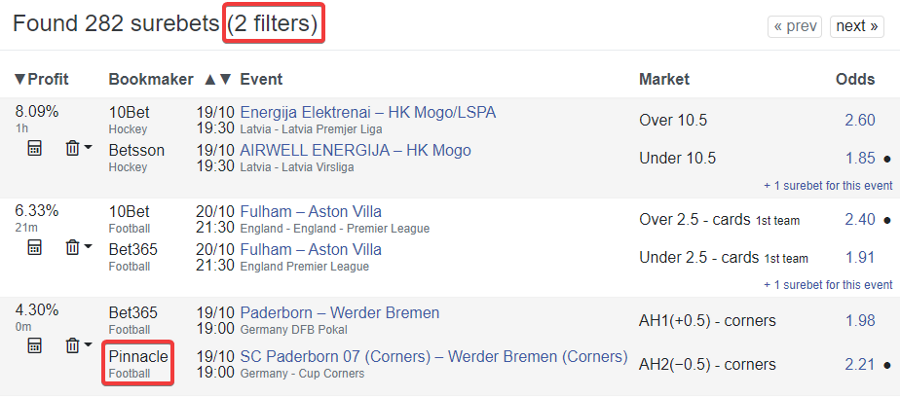 Also, upon hitting the More… button, there appear the icons to save your current filter settings and review the saved filters

. The second option allows renaming and deleting all available filters.